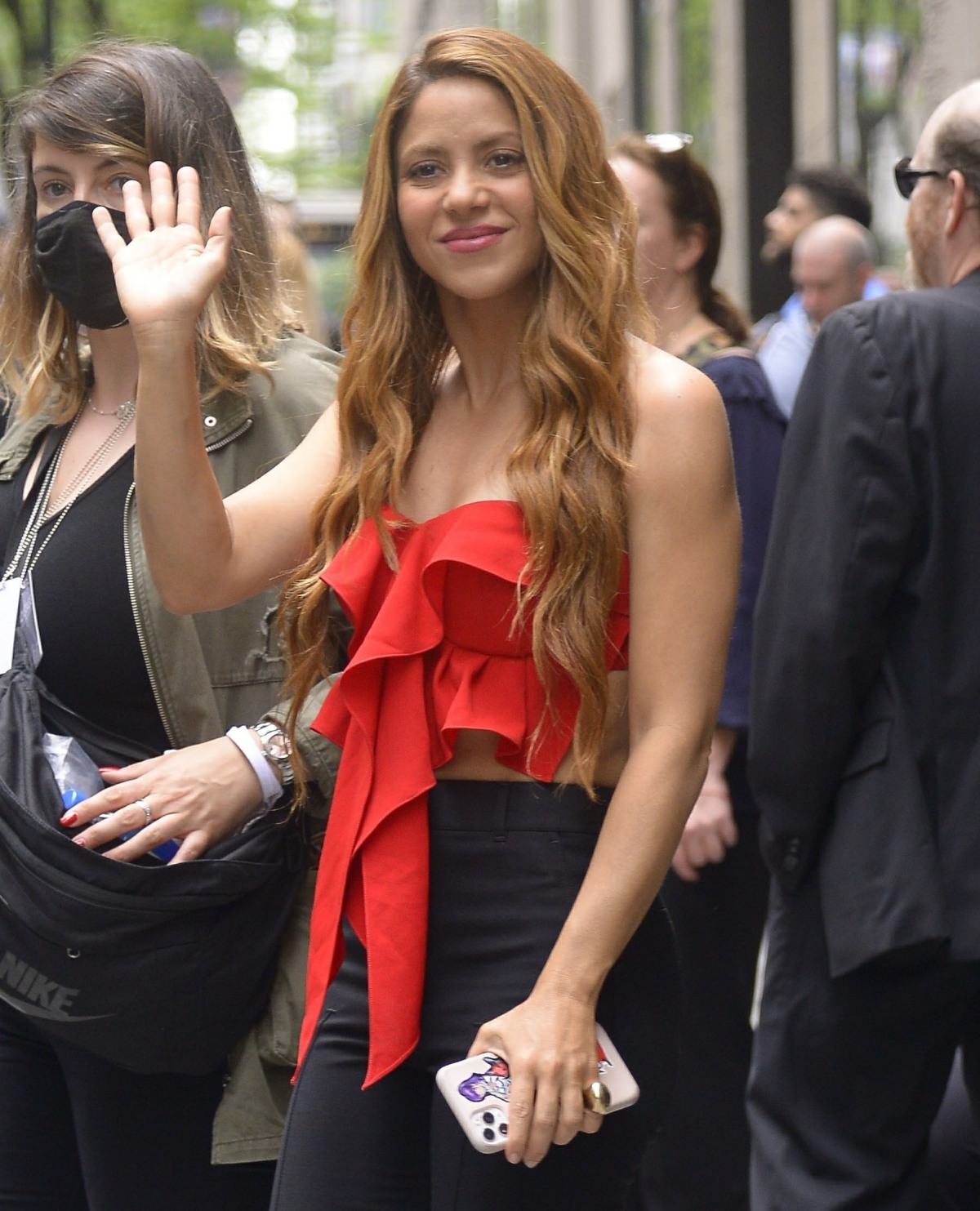 Before now, I wasn't really paying much attention to Shakira's tax situation, so I'm playing catch-up. I didn't know Shakira was one of the people named in the Paradise Papers and the Pandora Papers, which were leaks of all of the rich-person tax havens and tax shelters in places like the British Virgin Islands and Malta. So, Shakira is Colombian and she owns property in her home country. She also owns property in Miami Beach, Uruguay, the Bahamas and, of course, Barcelona. Shakira has lived in Spain for years now, although apparently the exact date of her relocation to Spain is up for debate. She and Gerard Pique lived in a wealthy enclave in Barcelona and I believe it was always her property alone. Arguably, she will keep that home now that she and Pique are over. This Barcelona property is the root of Spain's case against her for tax fraud. She could end up in jail for eight years for tax fraud in Spain!
Spanish prosecutors have called for more than eight years in prison and a fine of about $24 million for Shakira over alleged tax fraud, as the authorities push ahead with their years-long case against the Colombian pop star.

Shakira's legal woes began in 2018 when Spanish authorities accused her of evading taxes amounting to 14.5 million euros, or nearly $15 million, between 2012 and 2014 — a three-year period during which she claimed she had not yet officially moved to Spain. A judge concluded last year that prosecutors had gathered sufficient evidence to pursue tax fraud charges in court.

On Friday, prosecutors unveiled six charges against Shakira, 45, after she rejected a settlement deal earlier this week, El País reported. According to the Spanish newspaper, authorities highlighted the substantial amount of taxes she allegedly owed, as well as her record of using offshore tax havens, as aggravating factors in the case. Shakira has denied wrongdoing on multiple occasions, including during her court testimony in 2019.

Shakira's publicists in London said the singer "has always cooperated and abided by the law, demonstrating impeccable conduct as an individual and a taxpayer," the Associated Press reported. Her public relations team in Spain said she immediately repaid the amount she owed to the country's tax agency once she was notified. She also deposited an additional 3 million euros in interest. These payments, El País reported, may be considered a mitigating circumstance by prosecutors when it comes to the length of a potential prison sentence.

The tax fraud charges hinge on where Shakira lived from 2012 to 2014. She claims that her tax residency was in the Bahamas until 2015, when she relocated to Barcelona with her partner, FC Barcelona soccer player Gerard Piqué. (The couple, who have two children together, last month announced the end of their 11-year relationship.)

But according to Spanish investigators, Shakira allegedly spent more than 200 days in the country in each of those three years. The Spanish government stipulates that an individual who stays in the country for 184 days or more is considered a resident for tax purposes. These findings, first published by El País in 2020, were based on a reconstruction of Shakira's schedule, such as public sightings by fans and photographers. Prosecutors also allege that Shakira bought property in Barcelona in 2012, which later became the family home she shared with Piqué, Reuters reported.
[From WaPo]
I know there will be some garden variety "eat the rich" comments here, but… I kind of wonder if Shakira is getting rooked? If Shakira's people are telling the truth and "she immediately repaid the amount she owed to the country's tax agency once she was notified. She also deposited an additional 3 million euros in interest," then why are they still pressing this? I understand that there's an issue of whether she knowingly committed tax fraud, thus the investigation and charges and what have you, but if she already paid the back taxes she owed, why are the Spanish authorities still pursuing this so vigorously? Are they mad that Shakira treated the tax issue like a bill to be a paid rather than a criminal investigation?
I also don't understand why government agencies have all the time in the world to pursue people using overseas tax shelters and yet none of those same agencies will actually change their country's laws to make it more difficult for people to hide their money. If tax loopholes and tax havens exist, of course people are going to use them.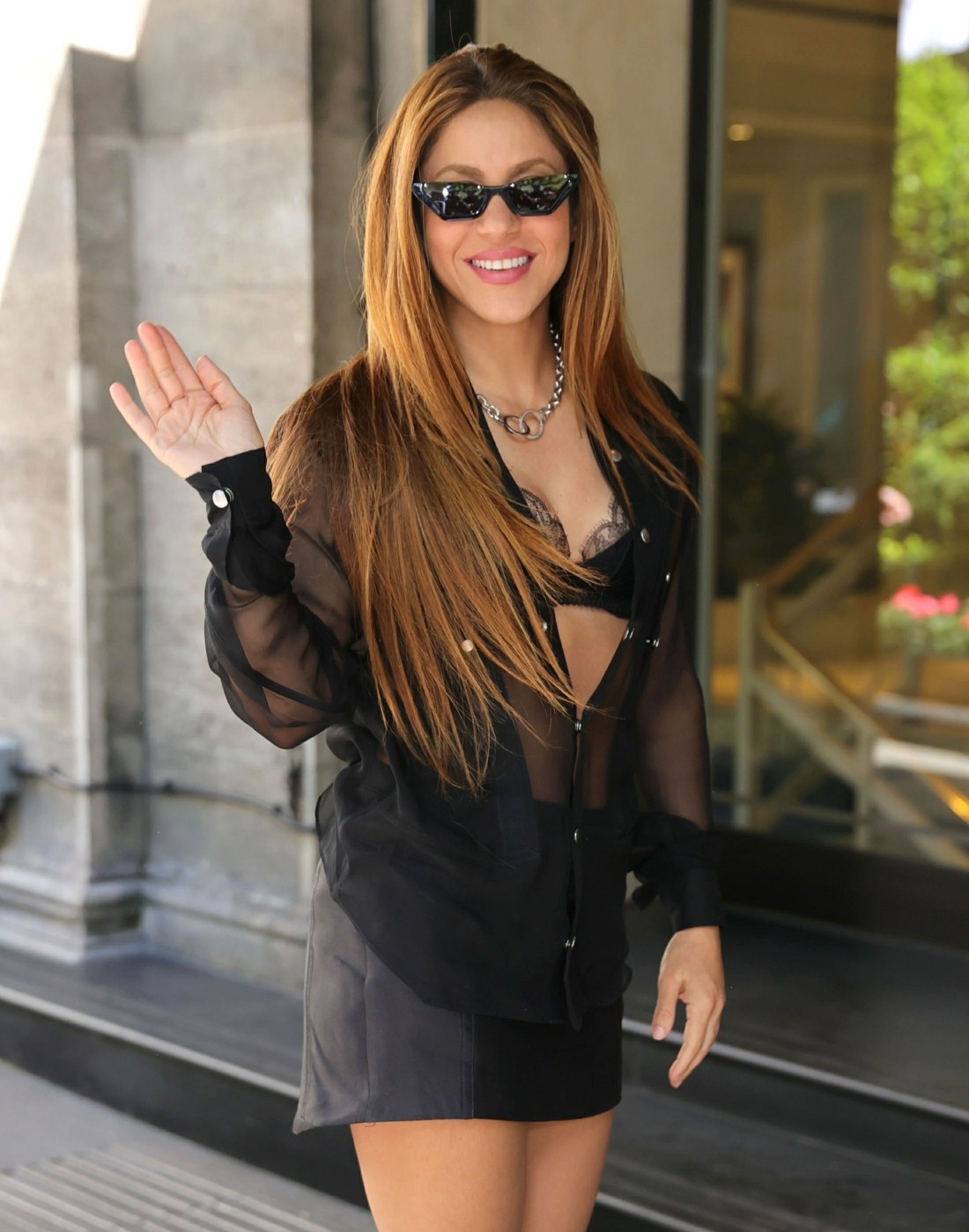 Photos courtesy of Backgrid.
Source: Read Full Article