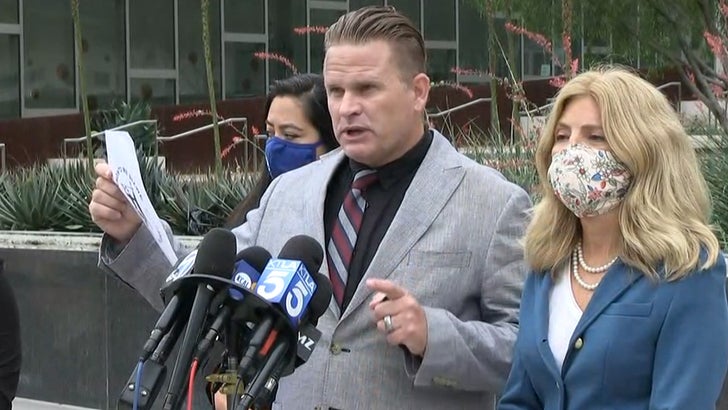 10:37 AM PT — Steyn detailed the horrific aftermath of allegedly being shot at close range with a rubber bullet by an LAPD officer … saying he was left with a ruptured testicle, passed out and almost bled to death in the streets.
Bloom later claimed Steyn got shot when he went to help a fellow protester, and that he received no aid for his injuries from law enforcement around him.
Steyn went on to describe a discussion he had with his daughter the night before the incident, in which he told her no matter how powerful the government or police are … we can always march peacefully to fight for our rights, and that he won't let corrupt police continue to kill people.
Bloom also called for the use of rubber bullets by the LAPD to be severely curtailed or banned, and never shot at close range. She says her legal team has filed a complaint with the Inspector General and Internal Affairs as the first step of filing a lawsuit for Steyn … and she's seeking witnesses who were at the May 30 protest.
The protester who allegedly took rubber bullets fired by LAPD officers to his scrotum is about to unveil his lawsuit against the cops … and call for major reform.
Bradley Steyn — along with his attorney, Lisa Bloom — is about to address the media in front of LAPD headquarters … and TMZ will be live streaming.
Steyn — a renowned South African anti-apartheid activist — is expected to detail his account of alleged police brutality encountered during a May 30 protest over the death of George Floyd in L.A.'s Fairfax district … and announce legal action.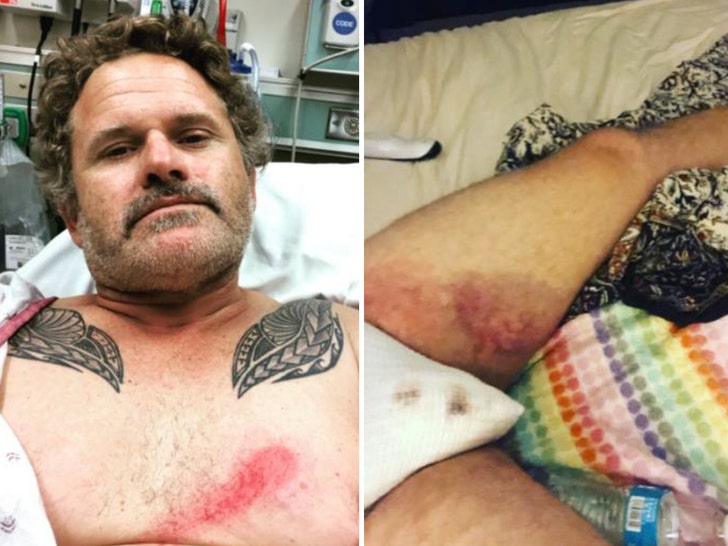 He claims he was roughed up by cops who shot him with rubber bullets at point-blank range in the inner thigh and genitals … severely injuring him. He ended up losing a testicle.
Steyn and Bloom say they will call for "specific reforms."
The press conference is scheduled to begin Thursday at 10 AM PT.
Originally Published — 9:35 AM PT
Source: Read Full Article