Miley Cyrus ultimately has to do what's best for her!
The 26-year-old pop star and her estranged husband Liam Hemsworth "broke up months ago," well before they publicly announced their separation on August 10, according to an insider. And it all kept coming back to one thing: Miley apparently could no longer "hold back about who she is" in the long-term relationship with her hunky Australian partner.
Per a source speaking to People about the situation, at stake in the couple's failed marriage has been the pop princess' personal identity. The insider revealed more about the pair falling away from each other, and Miley's ultimate drive to be herself (below):
"She just got to the point where she didn't want to hold back about who she is. She wants to be true to herself. Being with Liam, this was just not possible. For them to be happy, she had to change as a person too much. She knows not being with Liam will make her happier in the long run."
Wow!
This new revelation seems to track with sources who spoke to People immediately after the breakup nearly two weeks ago, too. Back then, insiders claimed Miley "really had to make a lot of changes to be with Liam, and it was almost like she needed to be a different person to be in a relationship with him."
Not great!!!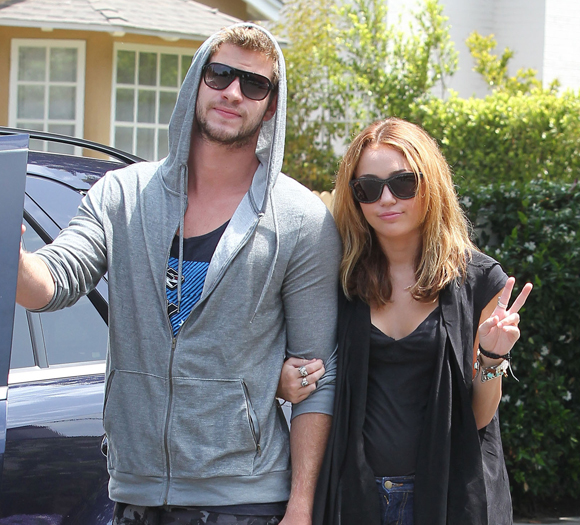 The 29-year-old actor has alternatively been seen as a force for good in the Wrecking Ball singer's life, and a negative influence, depending on which source you ask. What's clear, more than anything, is the now-exes have slid away from each other in the more than ten years they've been linked. It happens! Doesn't make it any less sad, though.
Divorce Inevitable?
As you'll recall, the Thor star's younger brother officially filed for divorce on Wednesday in El Lay, citing "irreconcilable differences." This doesn't mean it's completely over — yet — but Miley was "a bit disappointed" by the news and clearly mournful of the end of their long relationship.
A lot can change in the next few months, of course, but to hear insiders give insight about the pair, it sure sounds like they're on separate tracks and moving further apart by the day. But if this most recent source is right, maybe that's not so bad; after all, Miley needs to be herself and love herself, whether with her longtime love or not!
What do U think about all these ongoing post-breakup revelations, Perezcious readers?! Will Cyrus fare better now as she continues to search for what might make her happy?? Let us know where you stand on all of this in the comments (below)…
Related Posts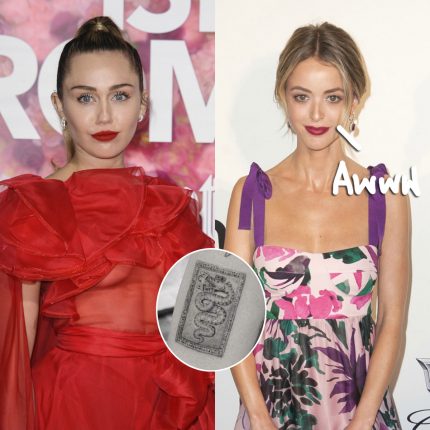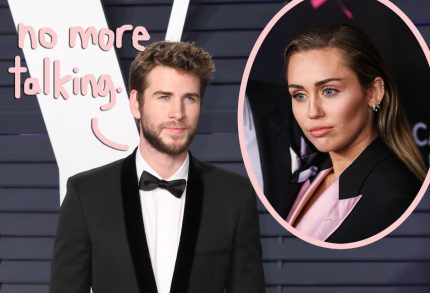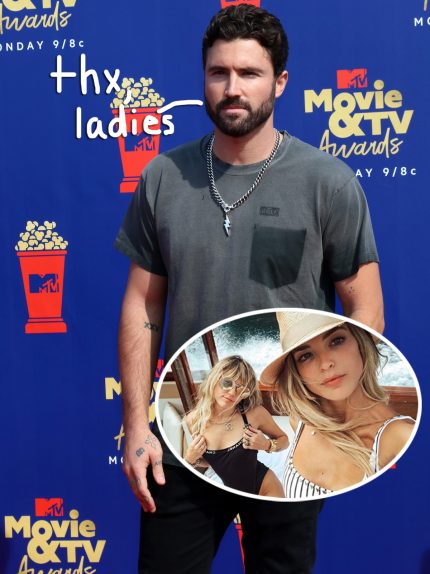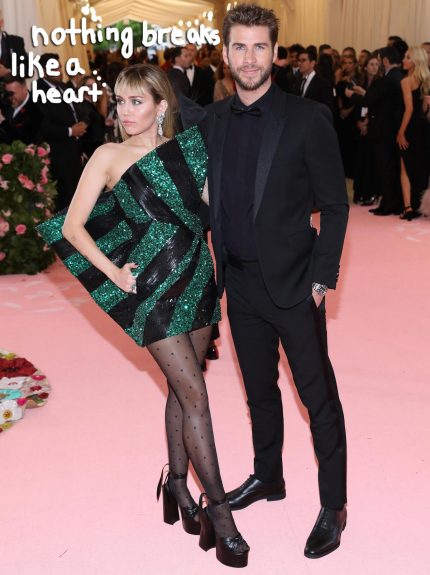 Source: Read Full Article