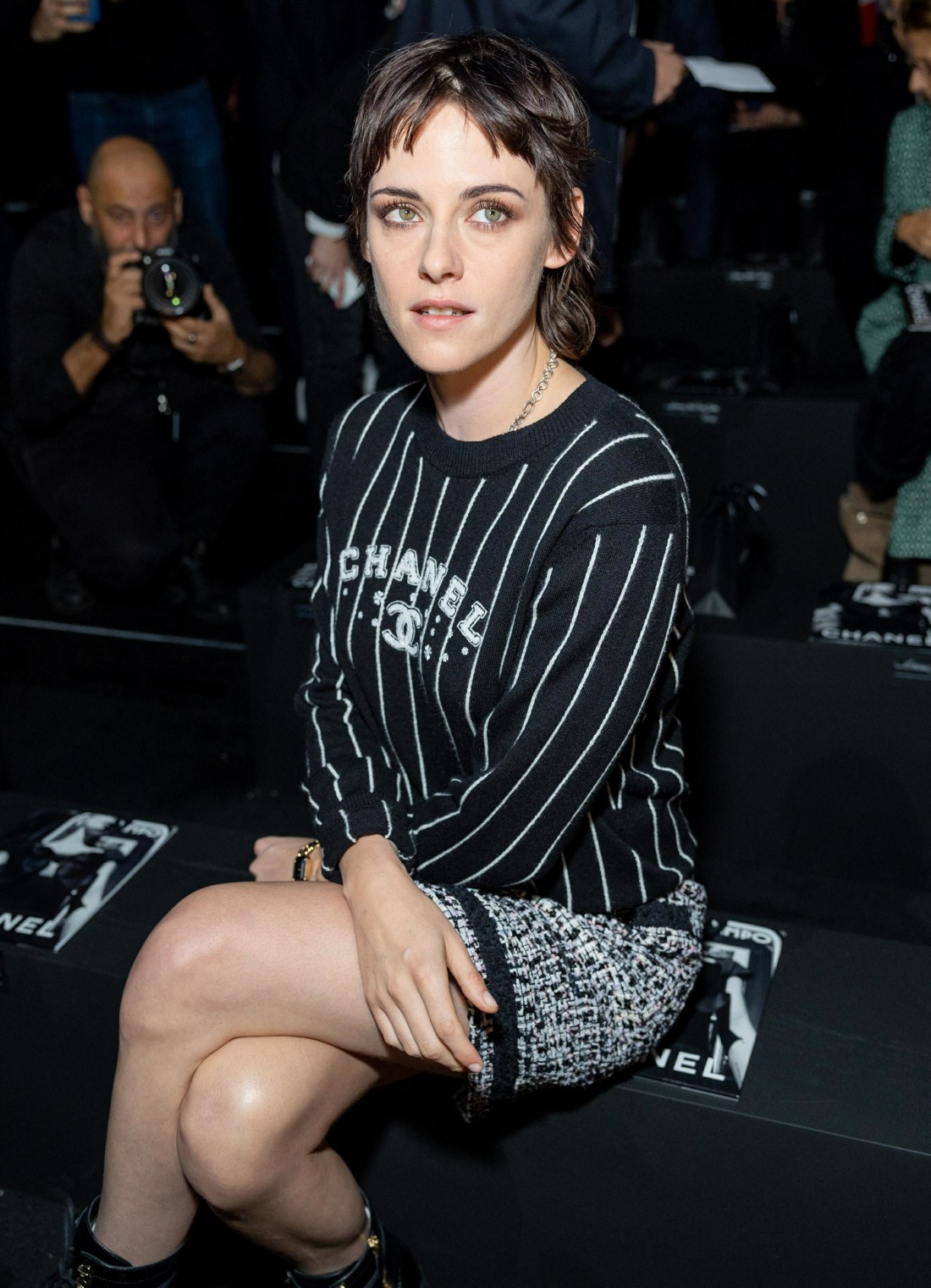 For years now, Kristen Stewart has been doing various blonde hairstyles. Her hair has been white-blonde, it's been honey blonde, it's been long-dark-roots gross blonde and everything in between. She was having a blonde moment for several years, to the point where I actually forgot what she looks like with really dark hair. Well, look at this! Kristen turned up at today's Chanel show during Paris Fashion Week and she debuted a new look. I'm calling this a choppy mullet, but British Vogue calls it "the grunge version of the classic pixie crop." Yeah, either/or. I don't see "pixie," I see bangs trauma and Joan Jett. But I like it – I've always like Kristen with dark hair and this color suits her so much.
The late Karl Lagerfeld was actually a big supporter of Kristen and her brand-ambassadorship with Chanel. I wondered if Kristen would bother to stick around post-Lagerfeld, but here she is. I guess she's ride-or-die with the brand. She happily posed with Charlotte Casiraghi, niece of Monaco's Prince Albert, at today's show. Kristen also got a front-row seat. I'm adding a bonus photo of Camila Morrone at the show too – she also got bangs and they're awful. Jesus, is this going to be the Autumn of Bangs Trauma? It will be followed by The Winter of Barrettes and then the Spring of Growing It Out.
Meanwhile, next year's Met Gala will have a Karl Lagerfeld theme and there will be a huge Costume Institute exhibition for Lagerfeld's life and work. Jameela Jamil is already mad about it. I mean… it's not like she would have been invited though?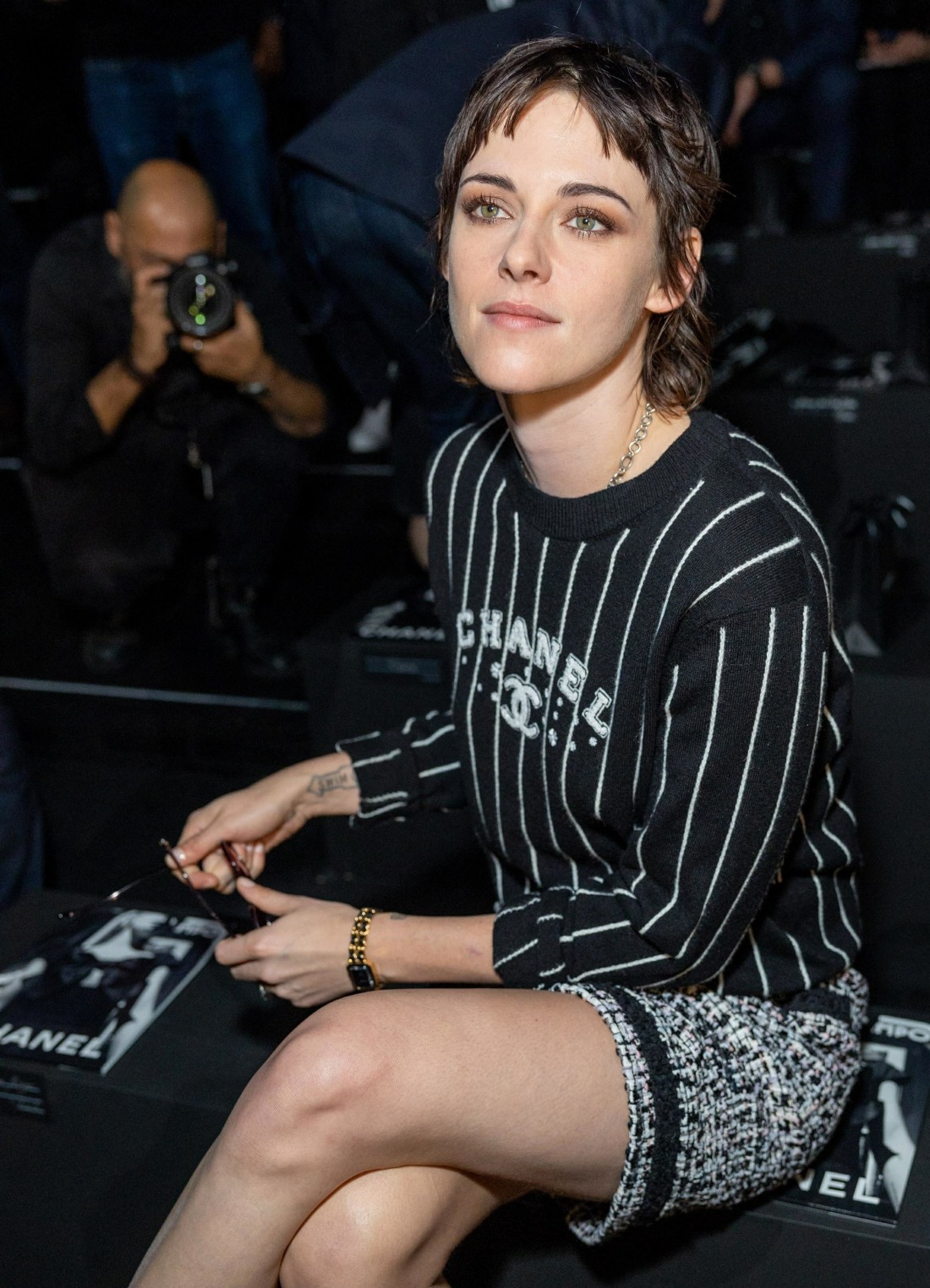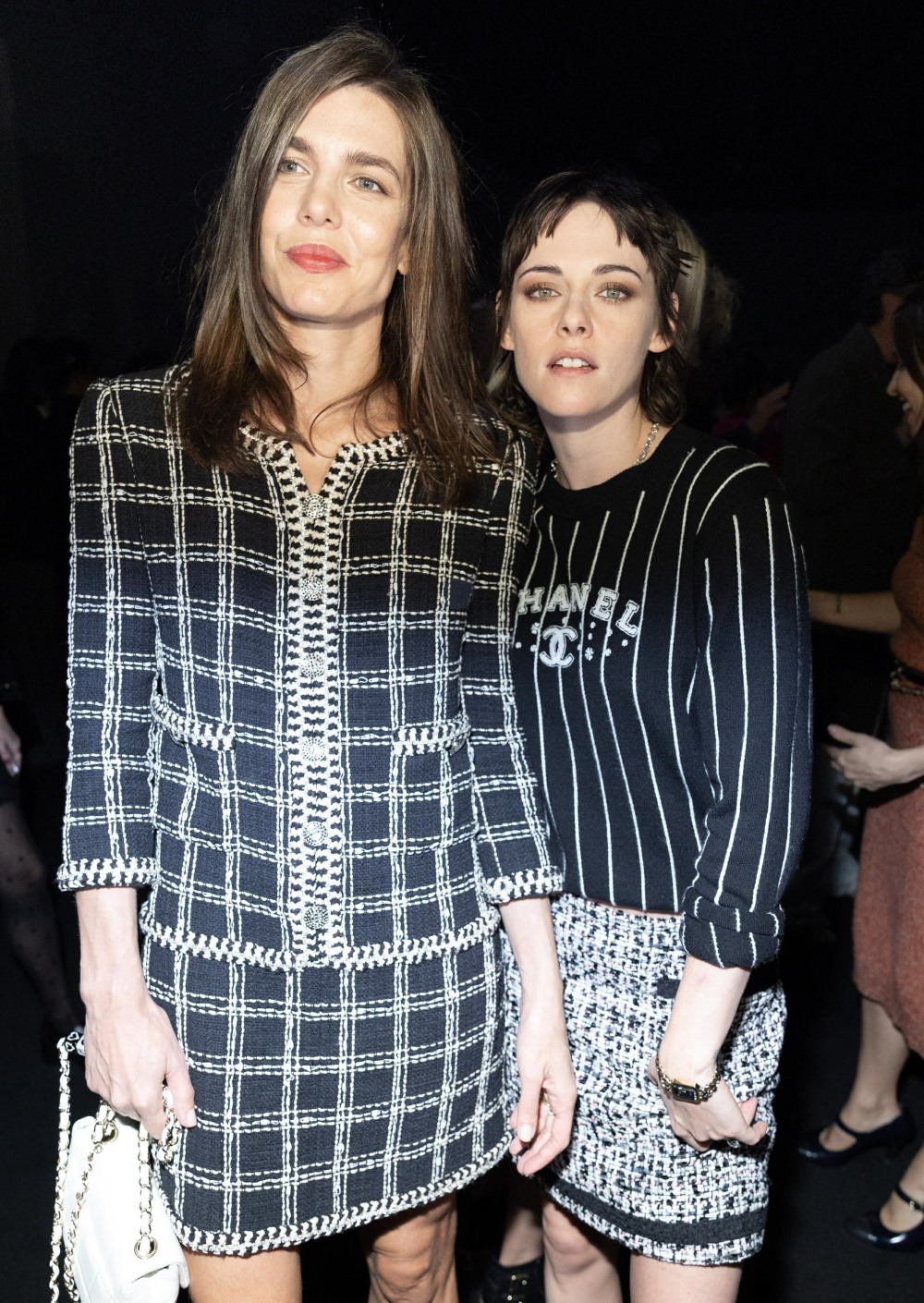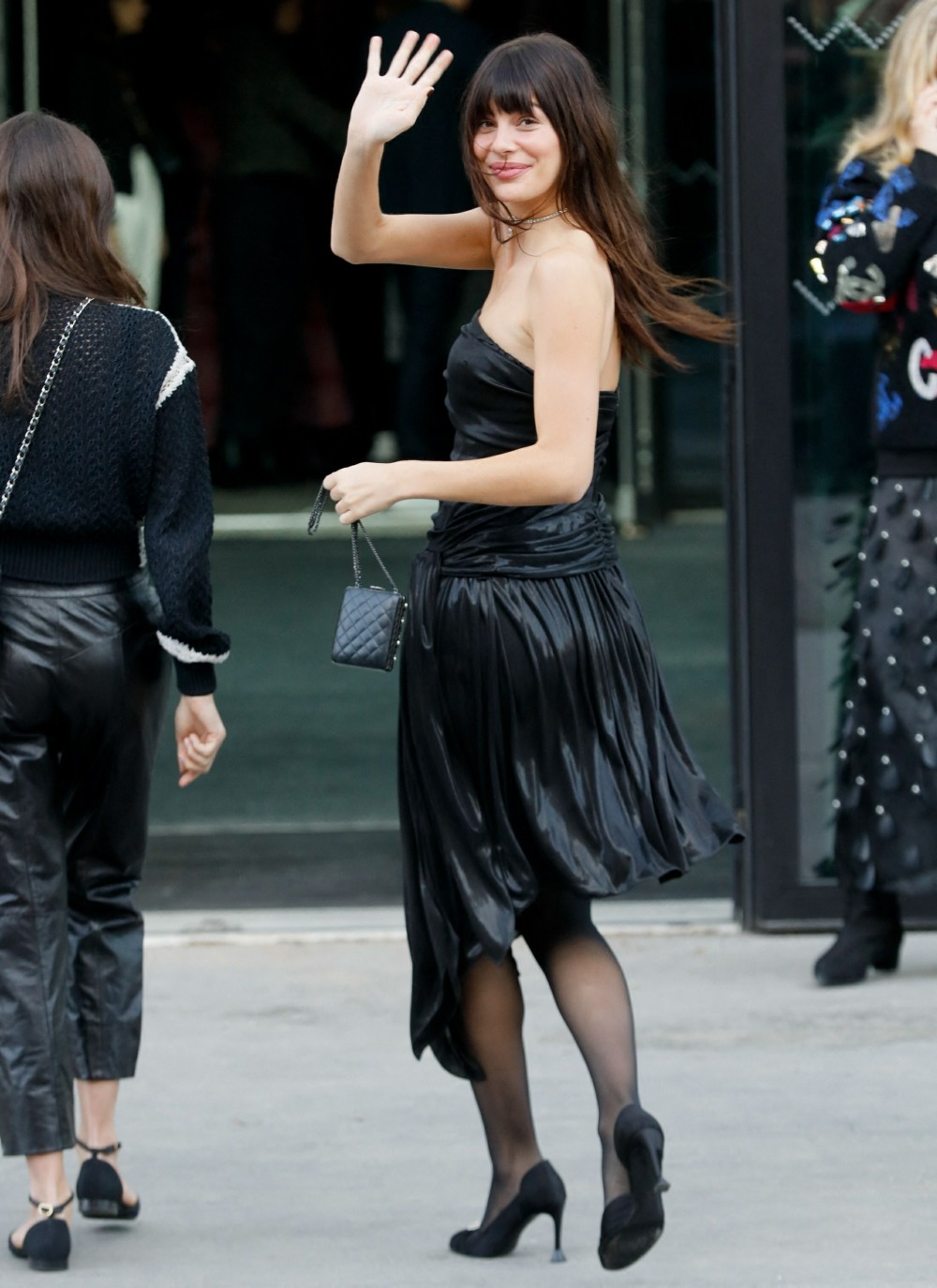 Photos courtesy of Backgrid.
Source: Read Full Article