Some of these celebrities, including Britney Spears and Kim Kardashian, spread holiday cheer by giving fans a look at their Christmas decorations as early as possible.
AceShowbiz -Since Christmas has come, it's no surprise that lights, bright ornaments and Christmas trees have taken over everyone's social media. A number of celebrities also joined in to celebrate the most magical time of the year by showing off their own impressive holiday decorations.
Some of these stars have gone all-out with their festive decor by installing giant and towering trees. Others, on the other hand, opted to go with simple and traditional decorations as they put up the trees themselves with the help of their families.
See their decorations below.
1. Kim Kardashian
---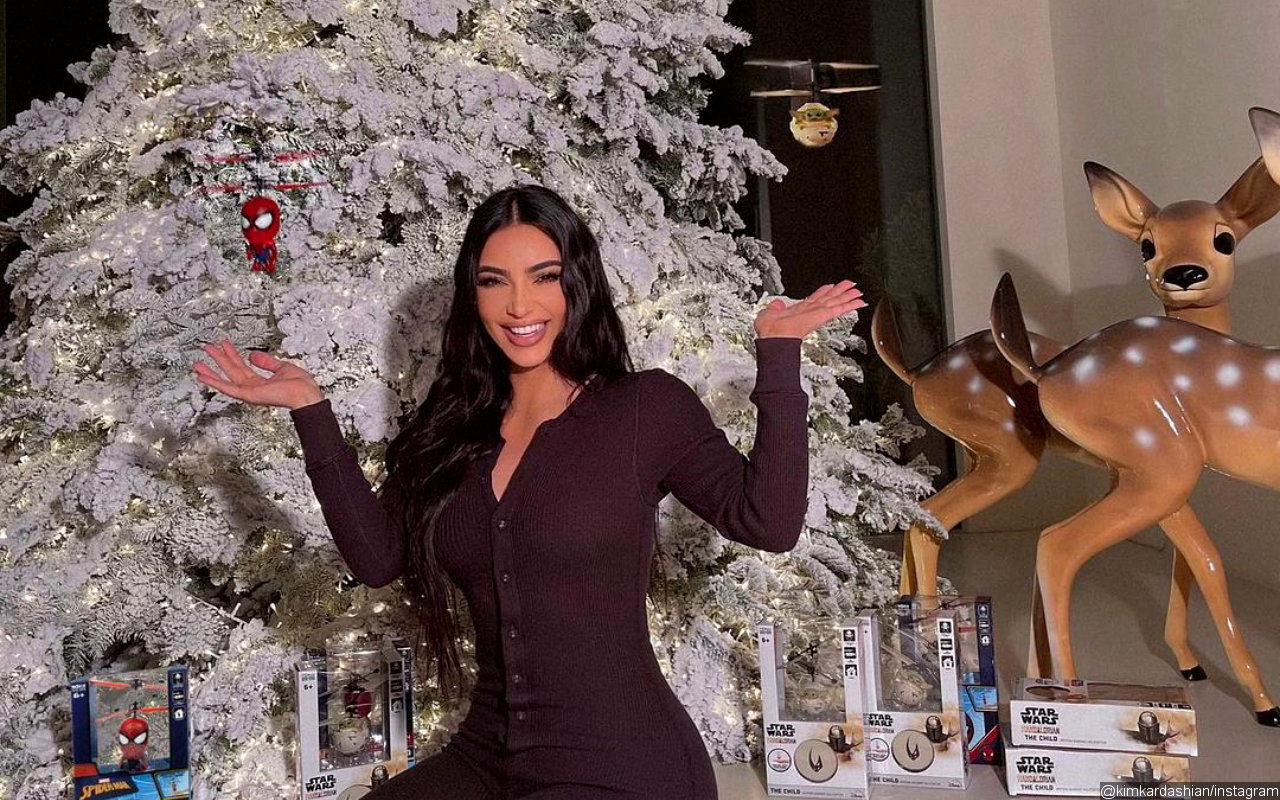 Kim Kardashian has always turned her home into a winter wonderland during the holiday. Taking to her Instagram account earlier this month, the former star of "Keeping Up with the Kardashians" showed off her glistening white Christmas tree that towered over the living room.
In the picture, the tree was seen being covered in fake snow and warm sparkling yellow lights. There were also two life-size reindeers next to it. The estranged wife of Kanye West apparently chose simplicity for her decoration since she did not put any ornaments on her tree.
2. Gwen Stefani
---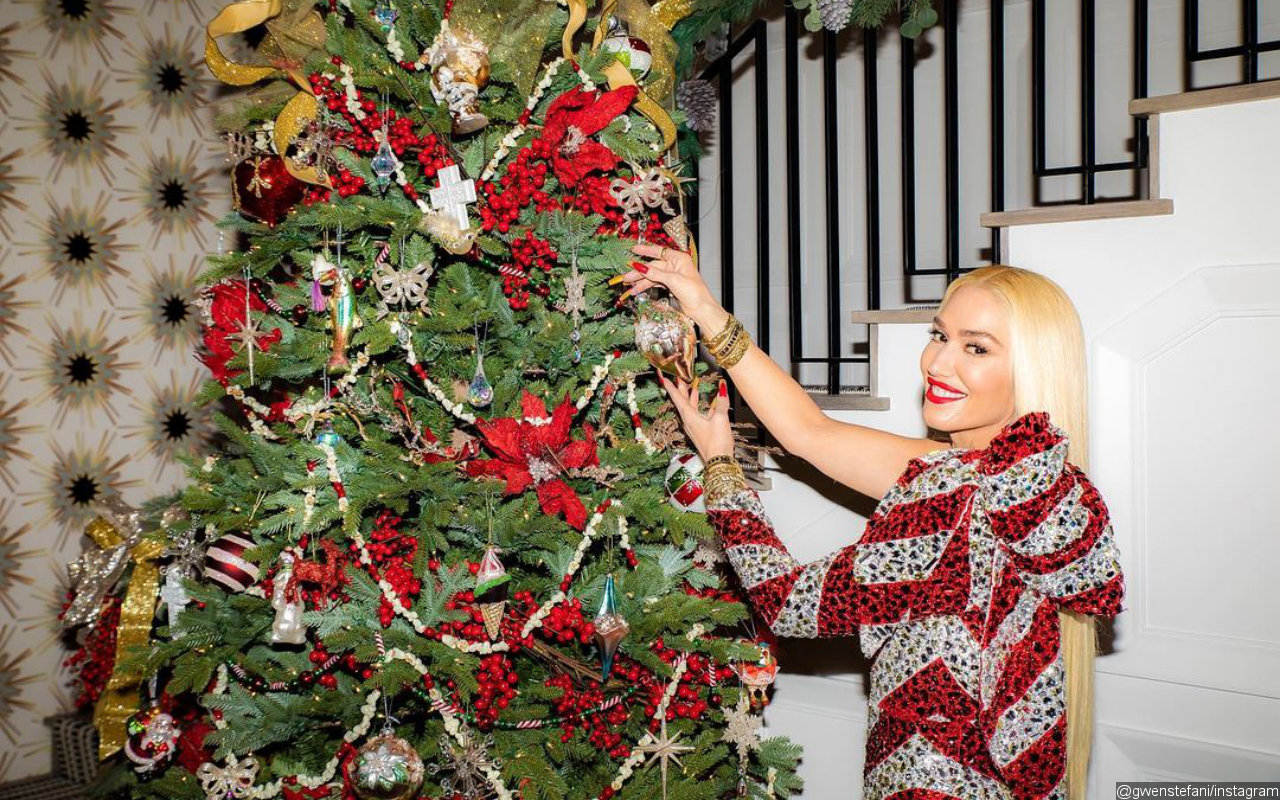 It looks like Gwen Stefani went a little extra for this holiday season. The No Doubt frontwoman, who tied the knot with Blake Shelton earlier this month, decked out her Los Angeles mansion with two Christmas trees.
On December 15, the rocker shared a photo of her sitting on a couch in front of a giant tree decorated with a selection of colorful baubles and miniature gingerbread men. On the next day, the 52-year-old put out one snap of her posing with her second tree that featured red and gold ornaments.
3. Tia Mowry
---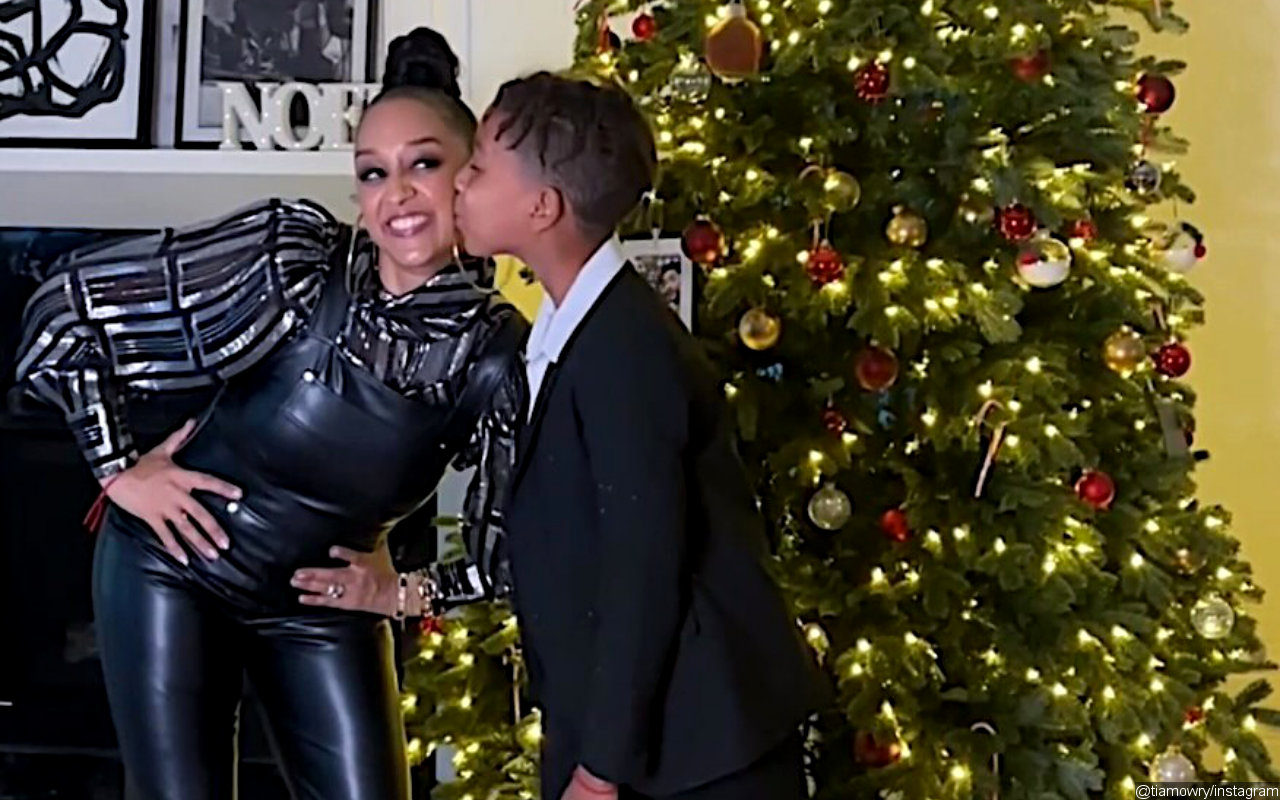 Tia Mowry is gearing up for "magical moments" with her children. On December 17, the Holly depicter in "The Mistle-Tones" treated her online devotees to a before-and-after clip of their decorated Christmas tree.
The footage, soundtracked by Stevie Wonder's "What Christmas Means to Me", first saw her standing in front of a non-decorated tree in a casual ensemble. As Tia threw a candy to the top of the tree, it lighted up and was fully adorned with red and gold ornaments. Her son Cree and daughter Cairo then joined her dancing in matching black outfits.
4. Hugh Jackman and Deborra-Lee Furness
---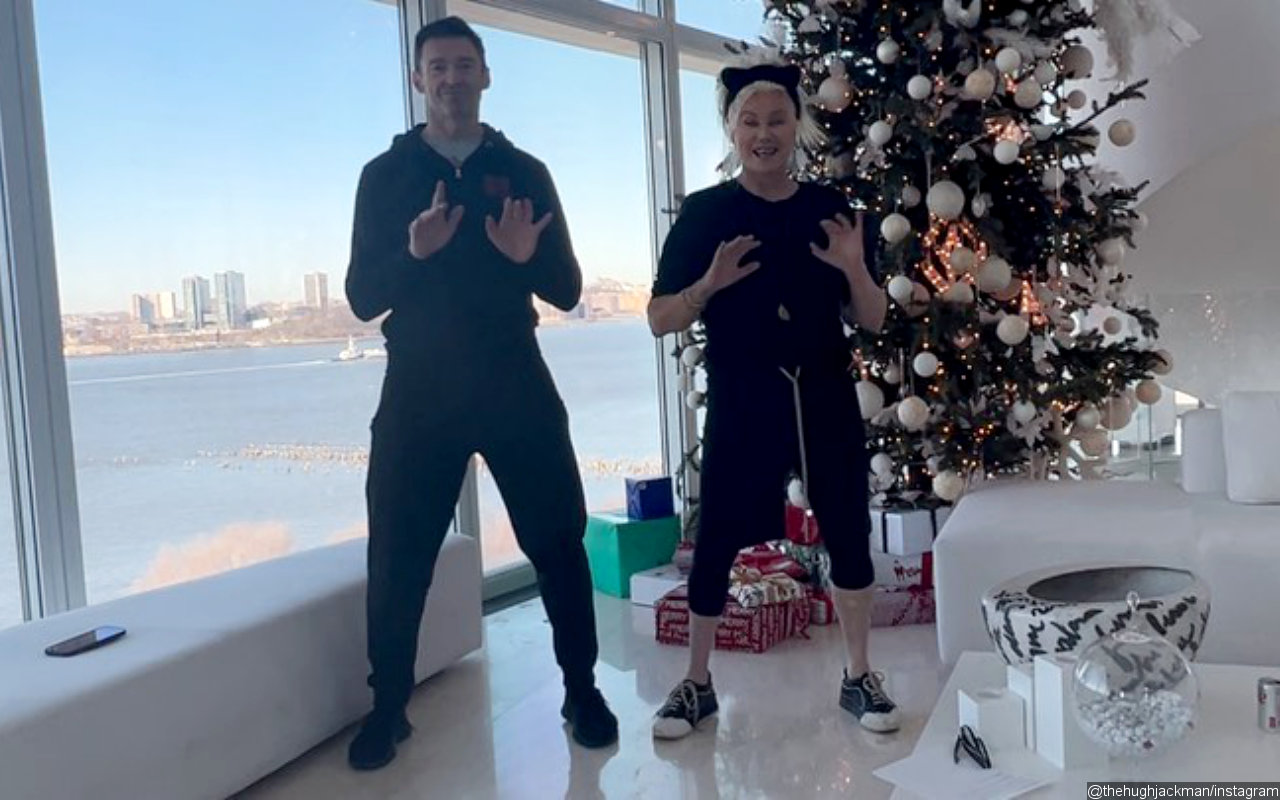 Hugh Jackman and Deborra-Lee Furness showcased their Christmas tree through a dancing video of the two. The tree itself, which was decorated with white ornaments, was put in what appeared to be a living room with a city skyline view of the Hudson River in the background. There were also some wrapped gifts underneath the tree.
In the clip shared on Instagram, "The Greatest Showman" actor and his wife were seen dancing to Mariah Carey's "All I Want For Christmas Is You" before transitioning into Soulja Boy's "Crank". He simply captioned the clip by writing, "Before I leave for rehearsals, I do a warm up with Debs."
5. Madonna
---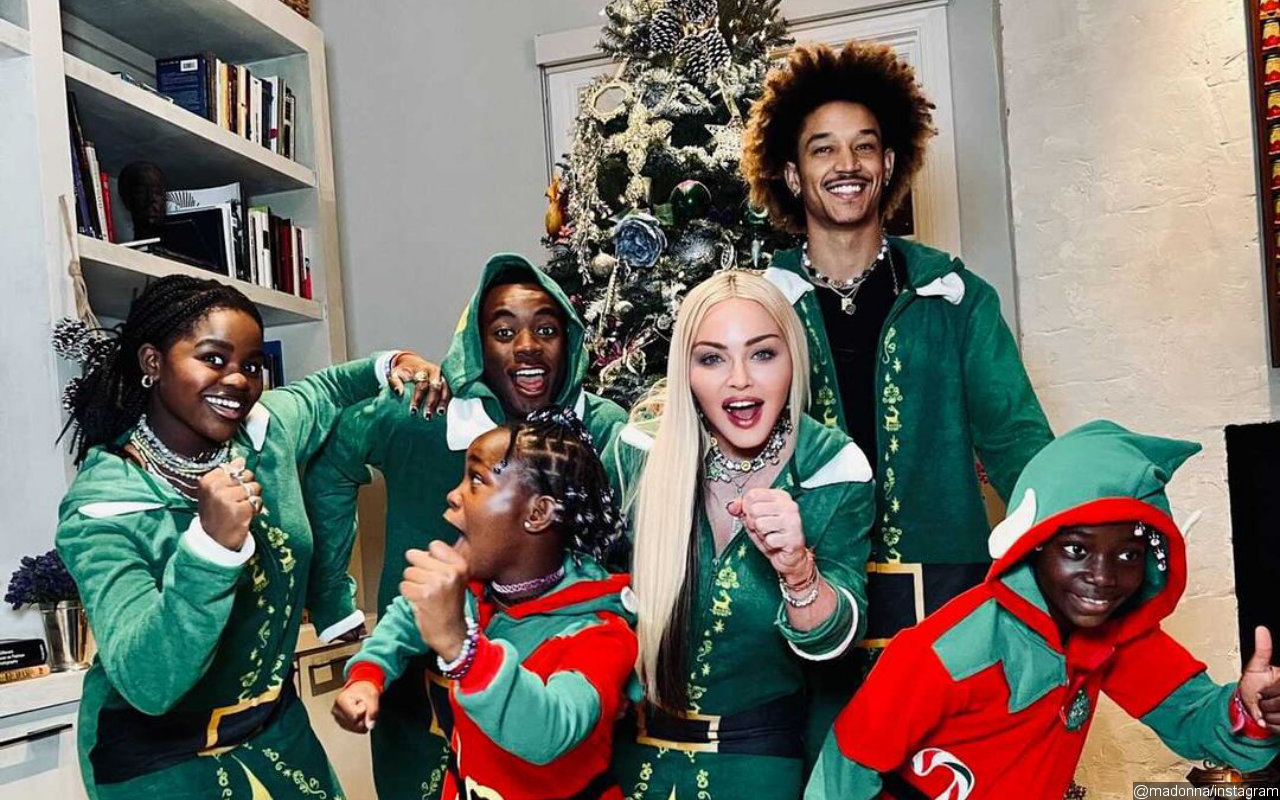 Madonna put up her Christmas tree along with her boyfriend Ahlamalik Williams as well as four of her children, son David (16), daughter Mercy James (15) and twins Stella and Estere (9). Dressed in matching green elf costumes, the family decorated the tree while dancing and singing "Last Christmas".
"I'm the awkward looking Elf," Madonna penned along with the holiday video. "I think we sprayed too much snow on the tree. But we had fun celebrating the last day of Hanukkah by decorating the X-mas tree. Here is the thing. Jesus was a Jew and decorating the tree is a Pagan ritual and does anyone really know when Jesus was born????!! Life is a mystery… so let's embrace all faiths and rituals as long as they make us happy and we Are focused more on giving than receiving !"
6. Kelly Ripa
---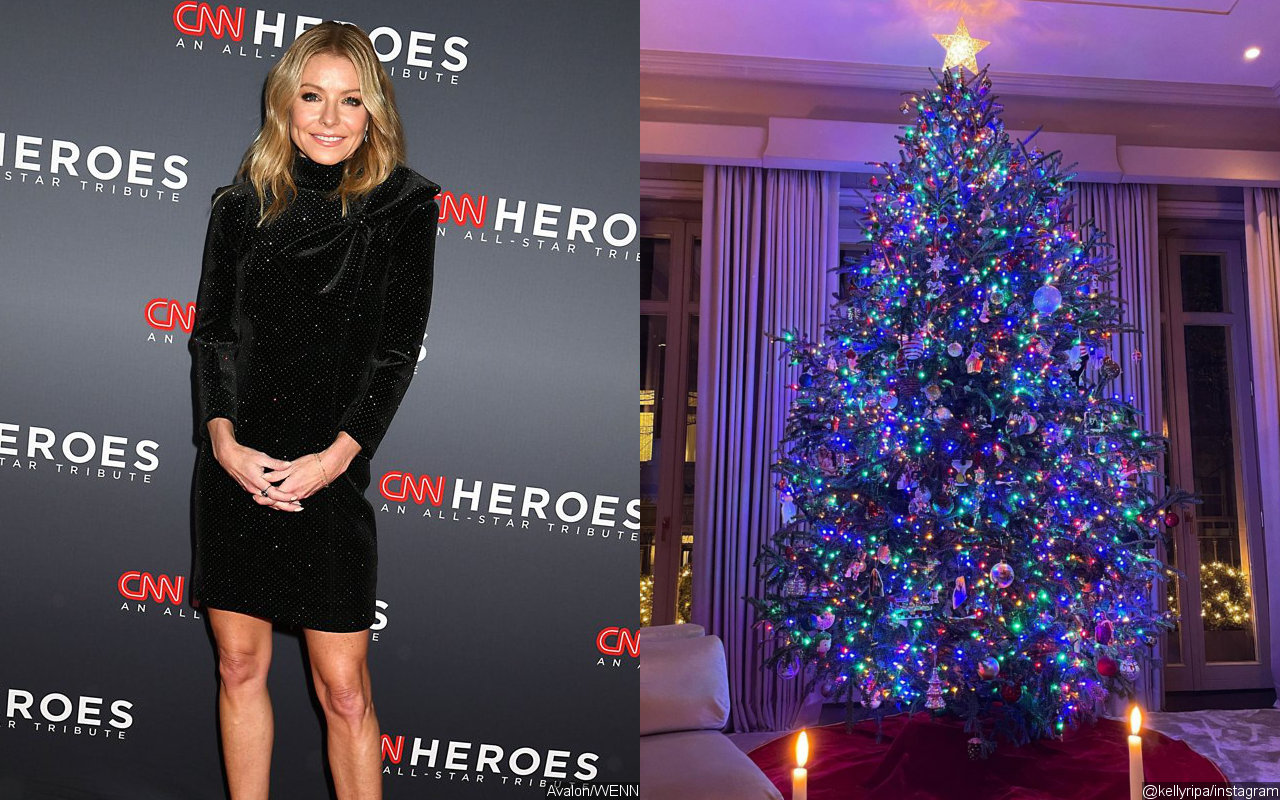 Kelly Ripa refused to stay simple when it came to Christmas decorations. For this year's celebration, the "Live with Kelly and Ryan" host opted to go with a "colorful" Christmas tree that featured a bright star on the top of it.
Instead of using traditional white or warm lights, the wife of Mark Consuelos covered the tree with green, blue and red ones. Sharing an image of the decoration on Instagram, she gushed, "Behold the lady. She's colorful this year!"
7. Ant Anstead
---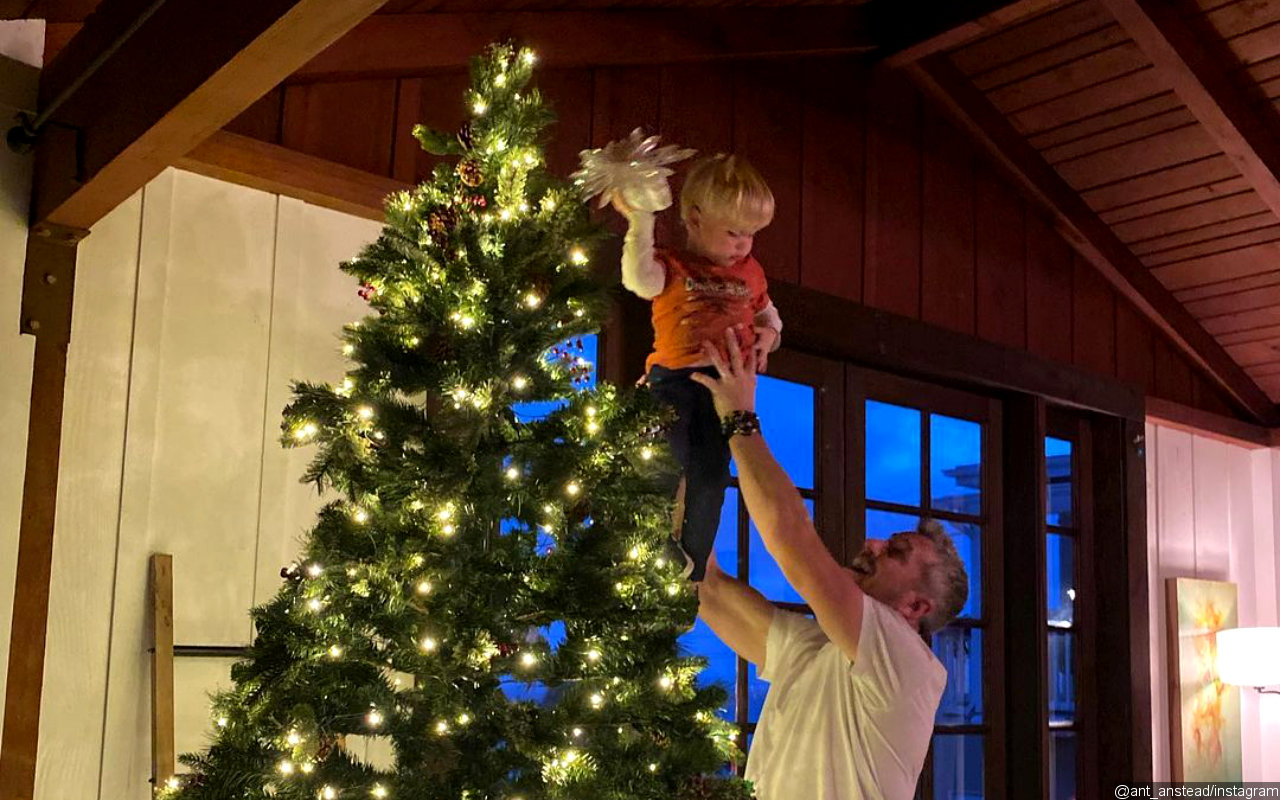 Ant Anstead had a bonding time with his eldest child during this holiday season. With the help of 2-year-old Hudson, whom he shares with ex Christina Haack (Christina El Moussa), the "Celebrity IOU: Joyride" host decorated their Christmas tree together.
On December 7, the TV personality shared on Instagram a photo of him lifting the toddler into the air to reach the top of the tree to place a silver bauble. He also gave fans a closer look at one unique ornament in honor of his girlfriend, Renee Zellweger. It was one small red car with two people wearing Christmas hats that read "Ant" and "Renee".
8. Bindi Irwin
---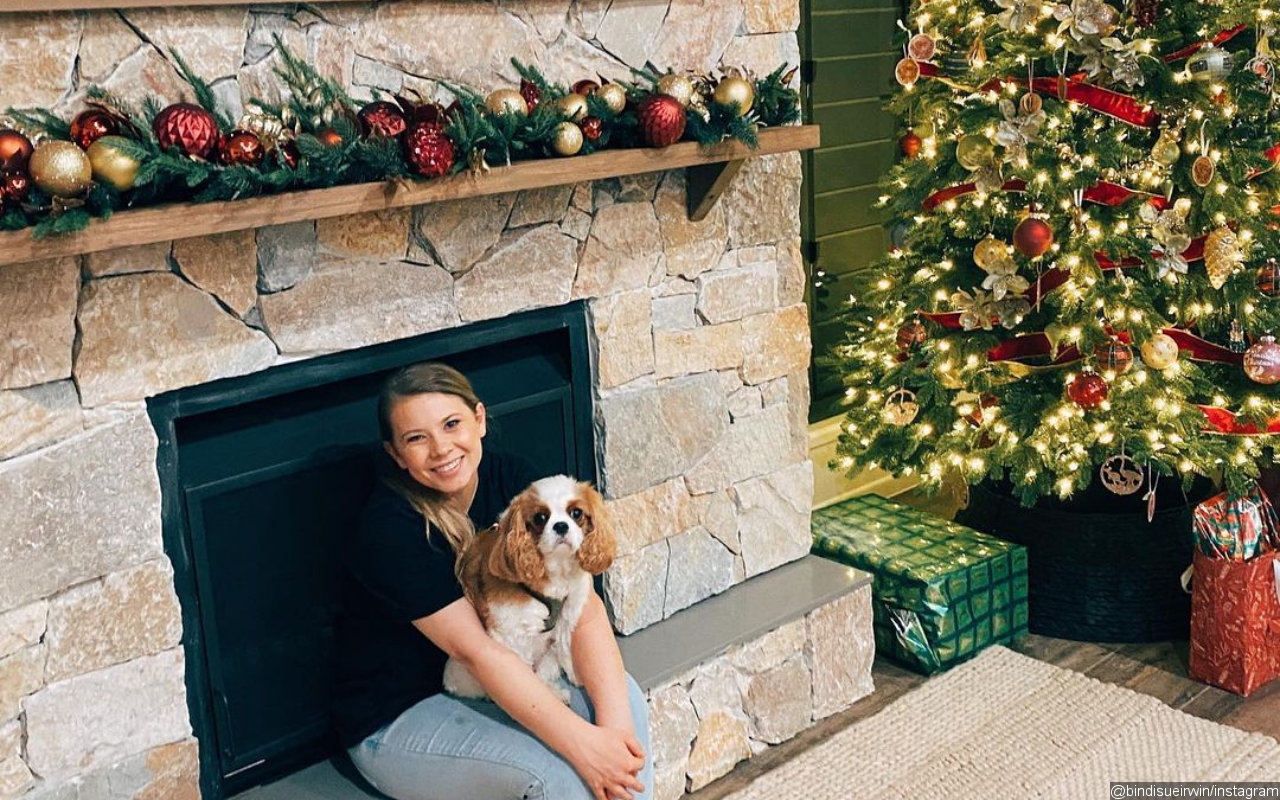 2021 marks the first year for Bindi Irwin to celebrate Christmas as a mom. In late November, the 23-year-old shared a heartwarming Instagram video of her and her husband Chandler Powell showing their daughter Grace her first Christmas tree.
Soundtracked by Michael Buble's "Have Yourself a Merry Little Christmas", the clip saw the baby girl being mesmerized by the tree as she touched the ornaments. "Grace woke up to her very first Christmas tree in our house. I'm crying tears of happiness as I write this," the proud mom captioned the sweet footage.
9. Tan France
---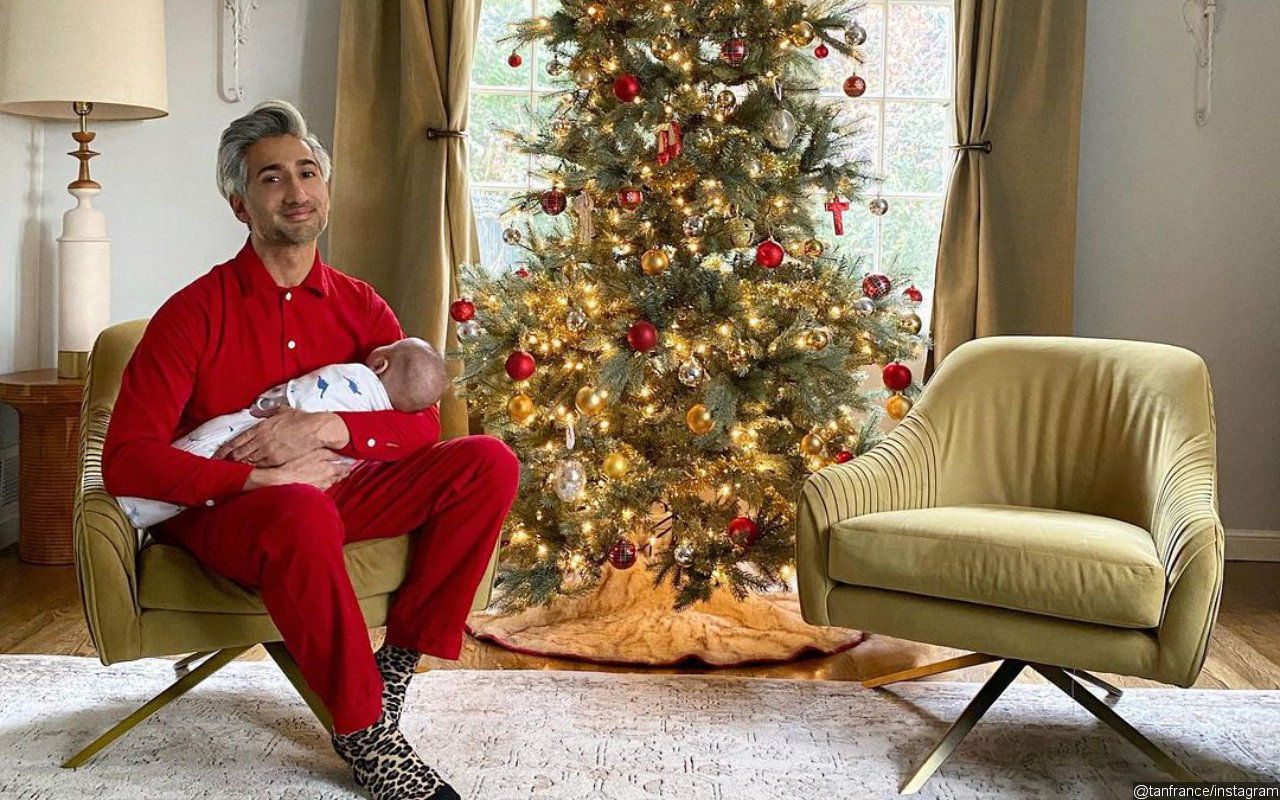 Tan France is no stranger to celebrating Christmas early. On November 1, the "Queer Eye" star unleashed a picture of him cradling his baby boy Ismail in front of a tall and slim tree with a gold crown on the top. The tree itself looks nice with traditional gold, red and silver baubles.
In the caption of the post, the 38-year-old British TV personality and fashion designer wrote, "Who cares about Halloween costumes, when it's the 11th year of our Christmas-Tree-on-Halloween-tradition?!"
10. Britney Spears
---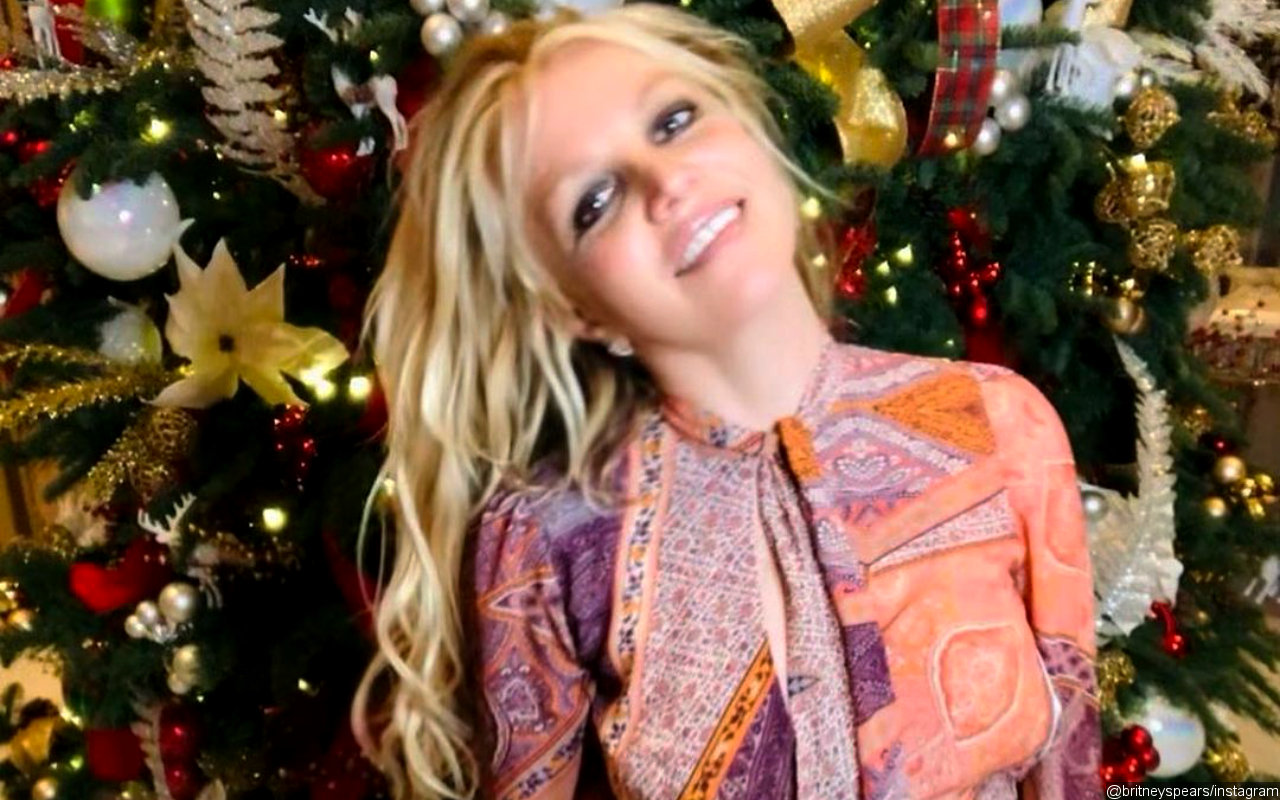 Also celebrating early Christmas was Britney Spears. Just weeks after her father was suspended as the conservator of her estate, the "…Baby One More Time" hitmaker shared on Instagram a photo of a huge Christmas tree set up in her living room.
Britney, whose 13-year conservatorship has finally ended, gushed in the October post, "I'm celebrating Christmas way early this year … because why not ???!!!" She then explained, "I believe any reason to find more joy in life is a good idea … and it's no secret that I've been through it in the past … so I might have to do things a little differently from now on !!"