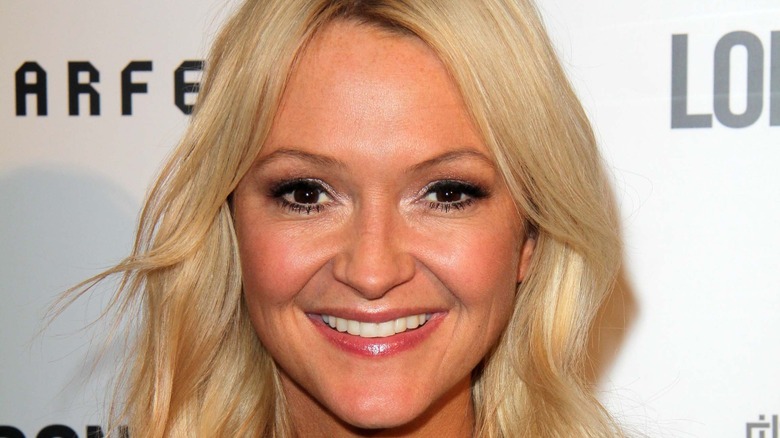 With vegan cosmetics being all the rage nowadays, one essential brand you won't wanna miss out on is Milk Makeup. The company was founded in 2016 in New York City by entrepreneur Mazdack Rassi, his partner and beauty journalist Zanna Roberts Rassi, creative director Georgie Greville, and product developer Dianna Ruth (via The Independent).
Milk Makeup's edgy, experimental products and minimalist vibes are marketed towards low maintenance "cool girls" who don't want to spend a lot of time on their faces. According to their website, "We see personal style and experimentation as the ultimate forms of self-expression. It's not just about how you create your look; it's what you do in it that matters."
Milk Makeup has been repeatedly praised in the press by publications such as Nylon, Refinery 29, E!, Elle, Marie Claire, InStyle, Bustle, and Cosmopolitan. Although Milk Makeup comes with a plethora of amazing products, there are three that particularly stand out and are totally worth the hype.
The Hydro-Grip Primer is a must have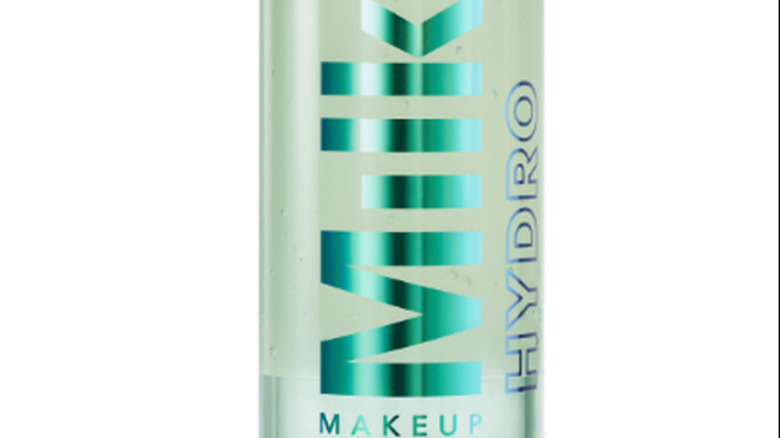 Primer is an essential tool to starting off your face right. Even if you're using the most amazing makeup products in the world, without a good primer, you won't always get the full effect you're going for. That's why Milk's Hydro Grip Primer is so amazing (via Byrdie). It does what it says it does-grips and hydrates. This way, your foundation, concealer, blush, bronzer, and highlighter can last all day.
Winner of the 2019 Allure's Best of Beauty Awards for Best Base, this product is ideal for dry skin. Its lightweight formula is made with hyaluronic acid, aloe water, blue agave extract, and Milk's signature cannabis seed extract. And for the clean beauty obsessed, it is also made without pesky silicones, parabens, or formaldehydes. Not only does it lock your makeup in place, it also promotes a luminous, healthy glow that can be worn by itself. And since the finish is translucent, it also works with every skin tone.
The Kush High Volumizing Mascara enhances your lashes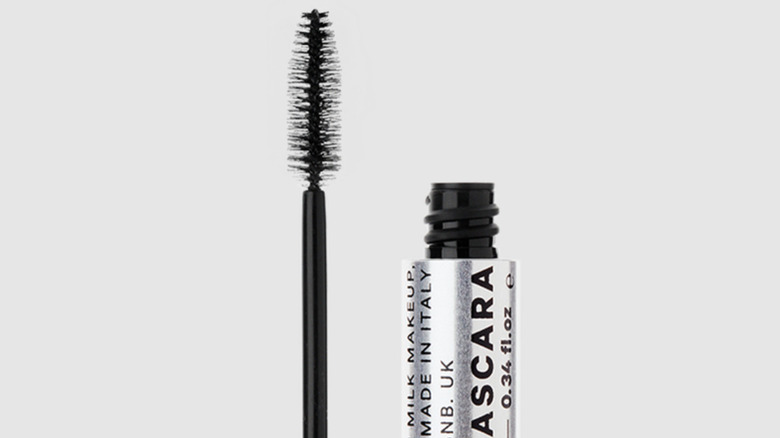 The edgy Milk Makeup loves to use cannabis extract in its products, hence the mascara's very literal name that is not particularly open for interpretation. The Kush High Volumizing Mascara is unique because it uses Hemp Derived Cannabis Seed Oil to condition your lashes and keep them healthy, and to also fuse the fibers to your lashes for a long lasting effect. But don't worry, there's no THC, so the volume in your lashes is the only thing that will be getting "high" when you use it.
The fullness in the mascara comes from its thick brush and heart shaped fibers that lay in every direction for a feathery look, preventing your lashes from looking clumpy and spidery in comparison to some mascaras. It is also extremely buildable and its creamy formula allows for smooth reapplication (via WhoWhatWear). It also comes in a waterproof and mini version if you're going to the pool, traveling, or anything in between.
The Holographic Stick makes you feel out of this world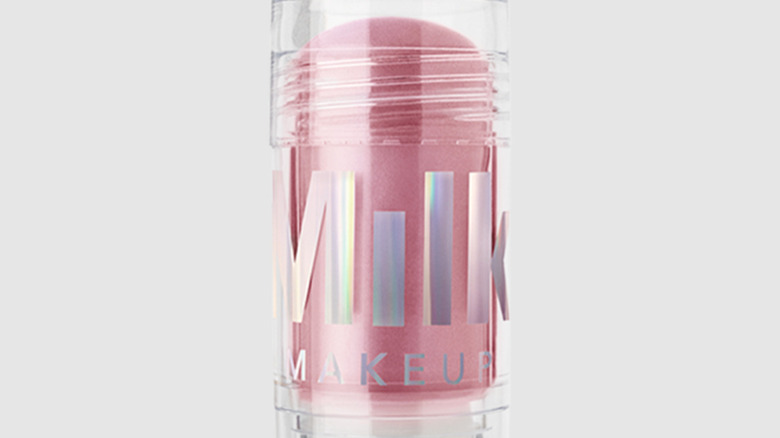 This best selling cream highlighter stick would make David Bowie proud, and makes you feel like you were just launched into space. The Holographic Stick comes in three distinct, glittery colors. Supernova is a prismatic blue-ish lilac that is perfect for those with fair, cool toned skin. Mars is described as a "golden peach," and is bright, illuminating, and works best with darker and warmer skin tones, while Stardust is a shimmery pink that is universally flattering for practically any skin tone (via Allure).
The pigment applies evenly and smoothly and lasts all day by melting into the skin. To use, the product is mainly for cheekbones, but can also be applied all around such as the eyelids, lip, and even the body, the perfect finishing touch for your look. Although in the bottle and when swatched they do not fall under the definition of subtle, once applied to the face, they actually achieve a more natural effect.
Source: Read Full Article