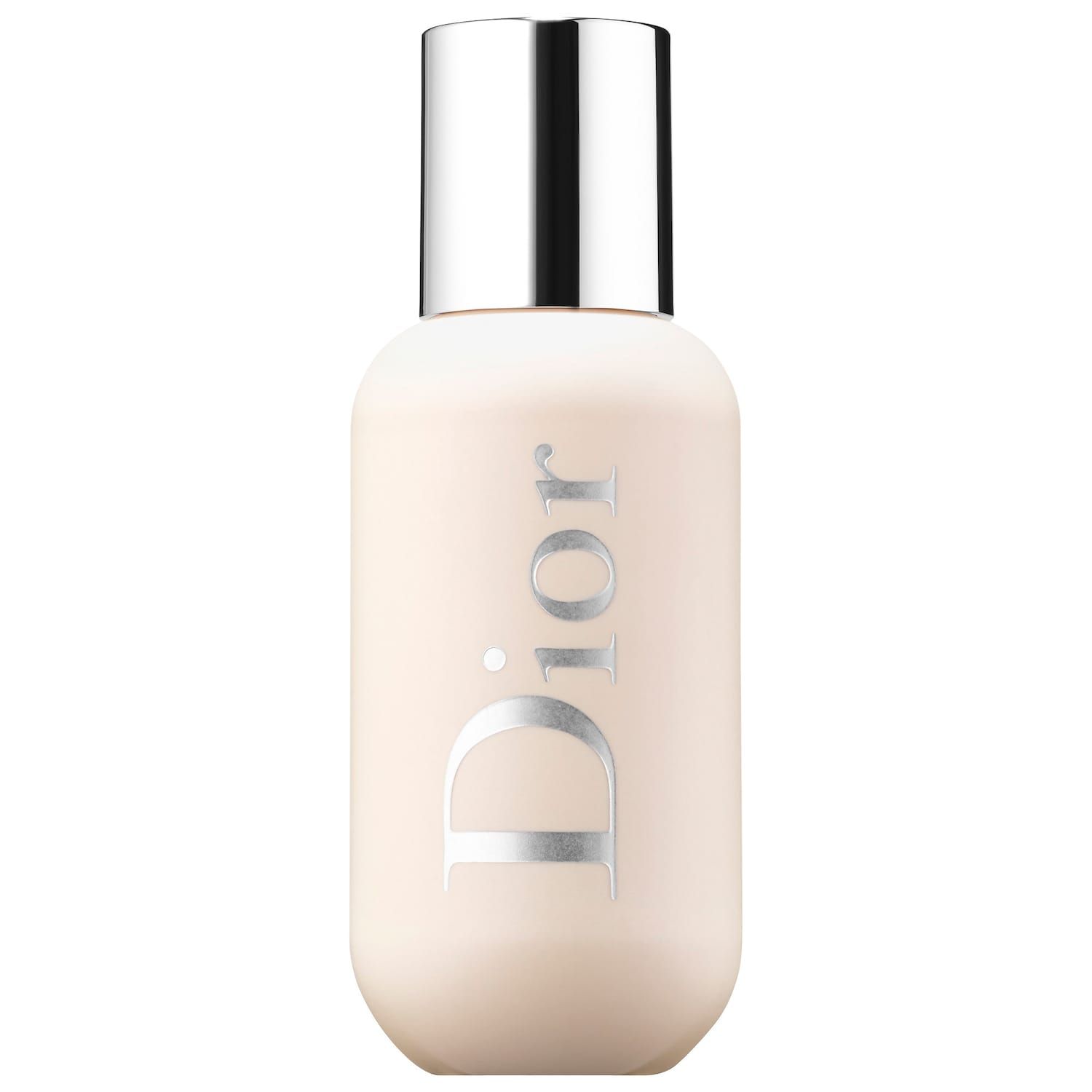 Any decent makeup primer should do two things: make foundation go on smoothly and help your makeup stick around a little longer. So we don't expect much more from any new primer that comes our way. But Dior's Backstage Face & Body Primer, out now on Sephora.com, was put to the test in the harshest of conditions: at the brand's Cruise 2020 show in Marrakesh, Morocco, where temperatures climbed well above 90 degrees. Models, makeup artists, hairstylists, and the production crew huddled in front of small fans backstage to try and keep cool. Everyone was covered in sweat and throwing back cups of water. But their skin? It remained perfectly painted and shockingly (inconceivably!) matte—even hours later when they finally hit the fire-covered runway.
That's partially due to the expertise of Dior Beauty's Creative and Image Director Peter Philips and his crew, but also because the primer is really just that good. "It's a really lightweight primer, a gel texture. It has a little blurring effect and a peach undertone so it doesn't gray the skin on darker skin tones," Philips said backstage. "It hydrates for a long time. It has a beautiful blurring effect and it helps your foundation to hold on." Philips applied one even layer all over the skin with a flat foundation brush, let it dry for a few seconds, then lightly applied the Dior Backstage Face & Body foundation where needed. He didn't even powder the skin—it was the combination of the primer and foundation that gave skin the matte but still skin-like appearance.
The texture of the primer is a bit unusual in that it's almost more like skincare. If you hate the feeling of ultra-slippery silicone primers, then you'll probably prefer Dior's serumy texture. Though Philips uses a brush to apply the primer, we prefer our hands. Tapped over the t-zone first and then worked toward the perimeter of the face, it makes pores and marks look instantly smaller. It dulls shine enough that, if you wanted to, you could wear just the primer alone on days you don't feel like doing a full beat.
Just be sure to give the primer enough time to sink into skin before applying anything on top. This is particularly important if you've applied maybe a little too much of the stuff or you went hard on your skincare prep. It's liquidy, do you don't want to run the run the risk of causing your makeup to pill. It doesn't have SPF, so if you're considering making the primer a new staple in your summertime skincare routine, be sure yo stock up on a sunscreen you love, too.
Source: Read Full Article