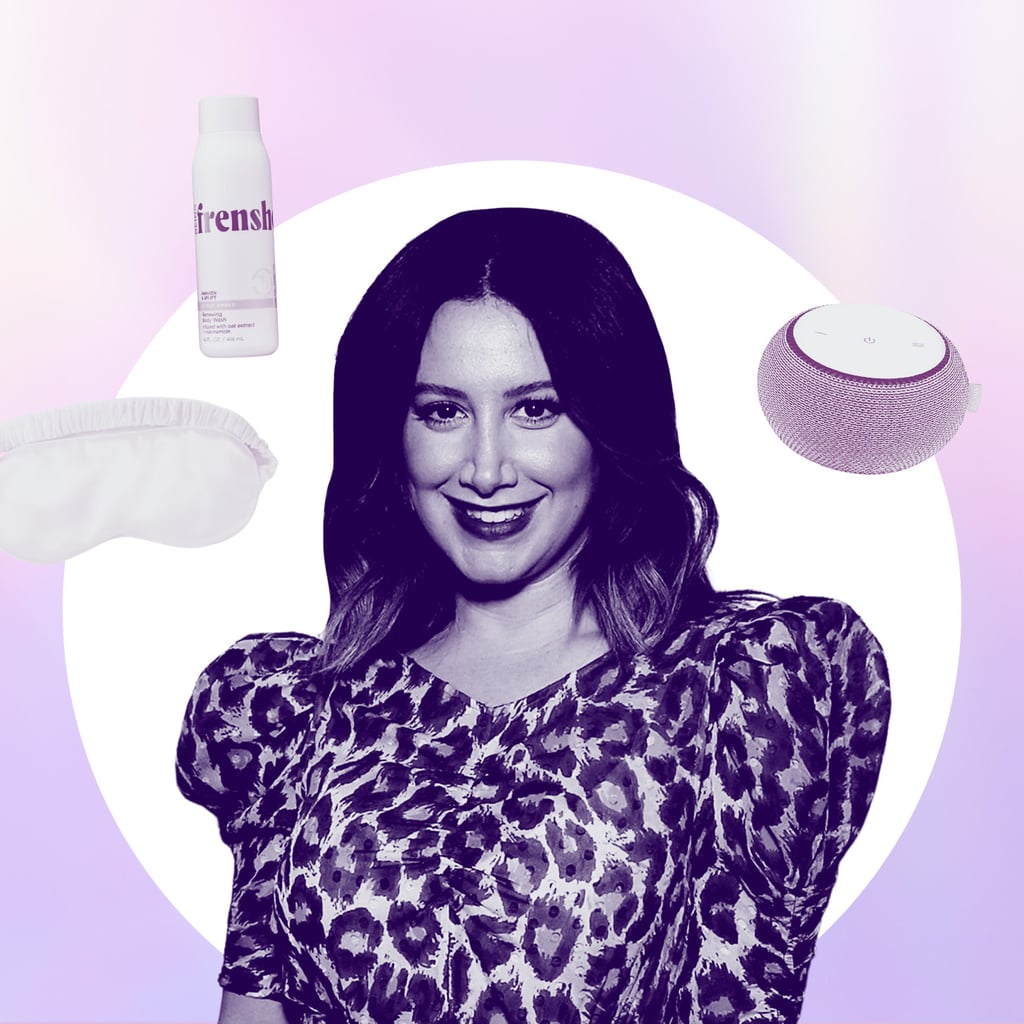 Ashley Tisdale's Must Haves: From Parachute Slippers to a White-Noise Machine

As POPSUGAR editors, we independently select and write about stuff we love and think you'll like too. If you buy a product we have recommended, we may receive affiliate commission, which in turn supports our work.
Ashley Tisdale has, in many ways, grown up alongside her fans. The actor and singer turned entrepreneur first gained fame for playing the sassy yet singular role of Sharpay Evans in Disney Channel's hit film franchise High School Musical, along with spots in a bevy of other TV shows like "The Suite Life of Zack & Cody" and "Phineas and Ferb." But these days, Tisdale has stepped into perhaps her most impactful role yet as the founder of Being Frenshe — her new wellness brand at Target, which offers nourishing and affordable products, all aimed at helping people to live more balanced lives.
"Being Frenshe is based off of my blog Frenshe. And to me, I just felt like in the wellness space, there was a lot of other brands that were expensive — and I felt if they're expensive for me, I can't imagine someone following me, what they would think. So I really wanted to create something that was approachable and accessible," Tisdale tells POPSUGAR. "I've always dreamt of having a line at Target, and to be able to do this, to get these prices — it's just, for me, I believe wellness is for everyone, and so I want everyone to feel included."
Naturally, the product collection appeals to the interests of her now adult and wellness-obsessed fan base (speaking from experience here!). And while Tisdale has no doubt earned her place atop the figurative Mount Rushmore of teen Disney stars, this new chapter marks the beginning of a season where she's committed to living life fully on her own terms — all while navigating the highs and lows of motherhood, diving into home design (another passion project!), and empowering others to expand on their self-care journeys like never before.
Beyond sharing her inspiration for building Being Frenshe, we had the chance to talk with Tisdale about her favorite products both in and outside of her new brand. From Parachute slippers and a sleeping mask to a white-noise machine from Amazon, these are a few of the products she can't live without. Spoiler: you're gonna want them all!
Source: Read Full Article